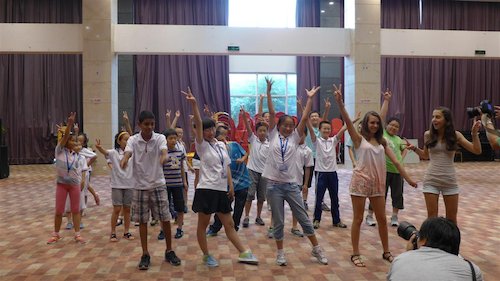 Children dance at the Bluestar International Summer Camp. [Women of China/Yao Yao]
Foreign and local children of employees of The China National BlueStar, a leading chemical industry company, joined the 24th Bluestar International Summer Camp at 22 camp sites across China.

A total of 980 children aged from 8 to 15, including 26 from five foreign countries, participated in environment conservation themed camp activities. The camp will run until August 10, 2013.

In addition to sightseeing, performances, and interest-oriented classes, the camp instructors will also teach the children about recycling, water saving and resource conservation.

Lv Xinyi, 8, is the youngest camper. "This year I learned about environment-protection knowledge, like how to save water and electricity. I will tell my parents about what I learned when I go home," she said.

The Blue Star International Summer Camp has helped boost Sino-foreign culture exchanges in the last 24 years. In 2009, the summer camp was opened to other foreign companies.

Each year, the camp site in Beijing invites 18 to 20 children from a poverty-stricken country in northwest China's Gansu Province to participate in the camp. The country is usually one that Bluestar has been helping.

So far, Bluestar has invested 70 million yuan (US$ 11.4 million) in the summer camp. About 10,000 children have joined in the camps.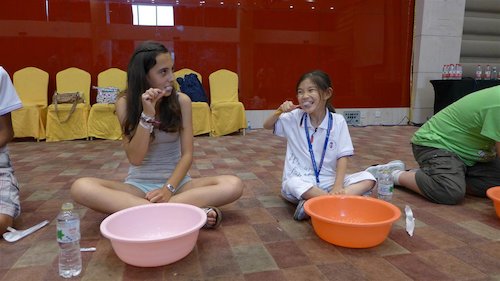 Children participate in a contest to save water at the Bluestar International Summer Camp. [Women of China/Yao Yao]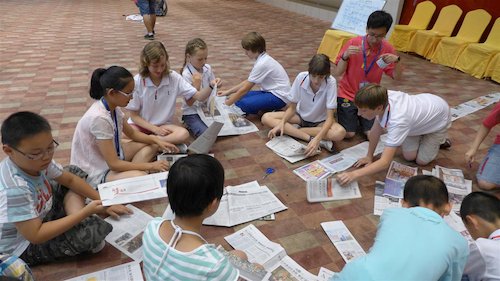 Children recycle old newspapers at the Bluestar International Summer Camp. [Women of China/Yao Yao]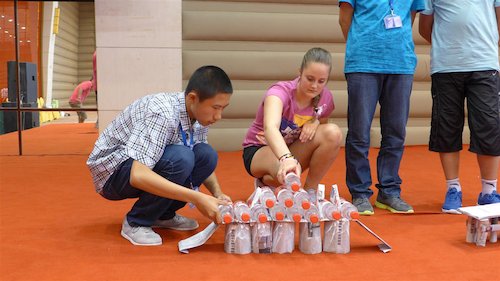 Children participate in a bridge building contest at the Bluestar International Summer Camp. [Women of China/Yao Yao]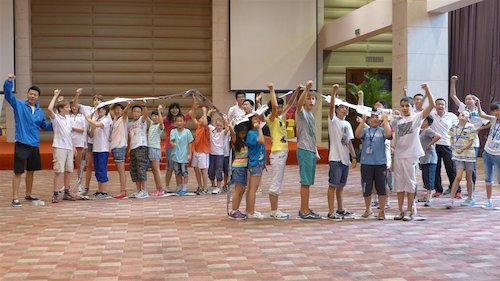 Children participate in a group activity at the Bluestar International Summer Camp. [Women of China/Yao Yao]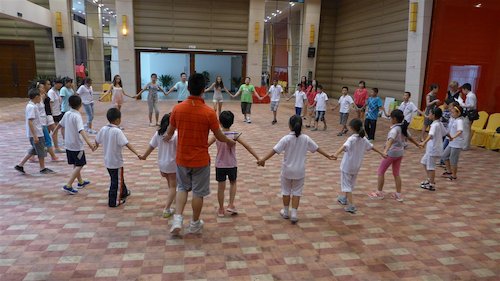 Group dancing at the Bluestar International Summer Camp [Women of China/Yao Yao]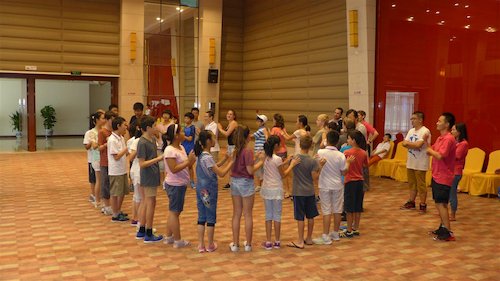 Group dancing at the Bluestar International Summer Camp [Women of China/Yao Yao]